Vong Hin Fai
Senior Partner, Lawyer, Private Notary and China-Appointed Attesting Notary (Macao)
Vong Hin Fai is founder partner of the "VONG HIN FAI LAWYERS & PRIVATE NOTARY". He practices in Macau as lawyer and private notary, since 1996 and 1997 respectively, and he is a China-Appointed Attesting Notary (Macau) of the Ministry of Justice of the People's Republic of China since 2006.
Vong Hin Fai has extensive experience in various legal areas, particularly, on Real Estate and Land Law, Administrative Law, Commercial Law, Banking and Finance Law. His academic and professional background, as well as his experience are recognized in divers sectors of Macau.
He is member of public institutions in different areas, namely member of 13th National Committee of the Chinese People's Political Consultative Conference, Member of the sixth term of the Legislative Council of Macau and President of it's 3rd Standing Committee, President of the Supervisory Board of the Macau Foundation, and member of the Council of the China Law Society, the Election Committee of the Chief Executive of Macau, the Security Forces Discipline Committee of Macau, the Committee of Ethics for Life Sciences, the Public Administration Reform Consultation Committee, the University Council of the University of Macau and the Supervisory Board of Foundation of Macau University of Science and Technology.
Vong Hin Fai was member of the first, second, fourth and fifth terms of the Legislative Council of Macau S.A.R., the Selection Committee for the First Government of Macau S.A.R., the Advisory Committee for Urban Rearrangement of Macau, and the Committee of Senior Citizen Affairs of Macau as well as Convener of the Legal Issues Group of Macau Urban Rearrangement, and vice-president of the Law Reform Advisory Committee of Macau.
He is also an arbitrator of the China International Economic and Trade Arbitration Commission.
He made recognized contributions to the science of law of Macau, and he was the first Coordinator of the Law Program in Chinese of the Law Faculty of the Macau University (1996-1997), and lecturer from 1993 to 2007.
Vong Hin Fai graduated from the Law Faculty of the Macau University, in 1993 and concluded his Master's Degree of Law by the Law Faculty of the People's University of China in 2003.
He is a registered lawyer at the Macau Lawyers Association since 1996.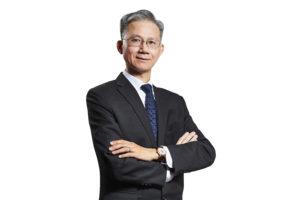 Main areas of practice:
Real Estate and Land Law
Administrative Law
Commercial Law
Banking and Financial Law
Labour Law
Languages:
Chinese (Cantonese and Mandarin)
English
Portuguese