Vong Sok Hei, Rosita
Senior Partner and Lawyer
Rosita Vong joined "VONG HIN FAI LAWYERS & PRIVATE NOTARY" as partner and lawyer in 2015. She is also a part-time lecturer at the Law Faculty of the University of Macau and at its Centre for Continuing Education, teaching Portuguese Legal Language, and provides in-house training programs for foreign corporates teaching contracts law, fundamentals of Macau Law, Real Estate law, Administrative law and Labor law.
She had worked as lawyer in another local law firm before 2010, and as legal adviser to the Secretary for Security of Macau during 2010 to 2015. Rosita was awarded a public commendation by the Secretary for Security of Macau for her outstanding working performance in the Office of the Secretary for Security. She was also a part-time teacher of the legal training course organized by Academy of Public Security Forces of Macau.
Rosita was admitted as a member of the Chartered Institute of Arbitrators and as an associate of Hong Kong Institute of Arbitrators in 2016.
She graduated from the Law Faculty of the University of Macau in 2005, and completed her Master Degree in Law in Chinese Language at the same Faculty in 2017.
She is a registered lawyer at the Macau Lawyers Association since 2009.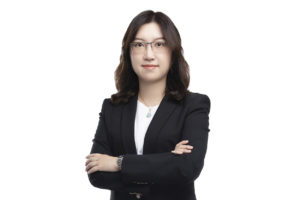 Main areas of practice:
Civil Law
Commercial Law
Administrative Law
Banking and Financial Services Law
Labour Law
Languages:
Chinese (Cantonese and Mandarin)
English
Portuguese